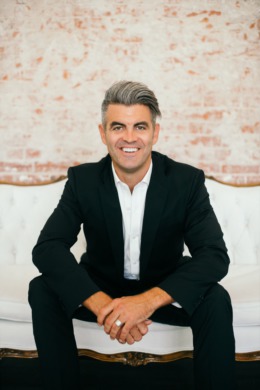 About me
REALTOR®|Partner|Change Agent
Specialties

Buyer's agent
Listing agent
Relocation
Consulting
Tim McBride is one of Arizona's leading residential real estate professionals and local area expert, who brings a strategic yet personable approach to the home buying and home selling process. Because of his relentless commitment to getting things done right the first time, his candor, and his relationship-centered approach to business, Tim is the #1 Buyer's Agent for the #1 Ranked Selling Realtor in the State of Arizona, and listed as #224 Realtor in the United States by The Wall Street Journal /Real Trends
Tim believes residential real estate has incredible potential to tell a much bigger story beyond the transaction; it has the ability to be a catalyst for inspiration, impact and transformation in our neighborhoods and communities. He strives daily to be entrepreneurial and elevate and innovate the real estate industry by creating philanthropic activities and media platforms that invest in the present and pay it forward to the future. To dedicate himself to service, to be a Change Agent and ambassador for altruism in our city and around the country. It's about using the incredible access that residential real estate provides and turning transactions into local community impact.
Tim has had the pleasure of hosting several episodes of American Dream TV, a national television show that highlights lifestyle and real estate in major cities across the country. He also created the Change Agent podcast as a platform for local entrepreneurs and business leaders to share about their insights, their passions and their causes in hopes of empowering members of the community to tap into their own talent, access and ability to facilitate positive change in their immediate environment.
Tim has always believed in a purpose bigger than himself. While real estate is his business, service is Tim's passion. In 2018, Tim founded Homes for Good - a grassroots fundraising movement that uses real estate to connect people with causes they can support. Since its inception, Homes for Good has helped 19 local nonprofits raise over $40,000 and reach over 25,000 people. Homes for Good continues to pick up momentum and acts as a pivotal force of exponential good in the Valley.
Tim is a proud husband and father who lives with his wife and 3 children in Scottsdale, which gives him a deeper and more intimate understanding and feel of the local area.