Rachelle Tomlinson
Realtor®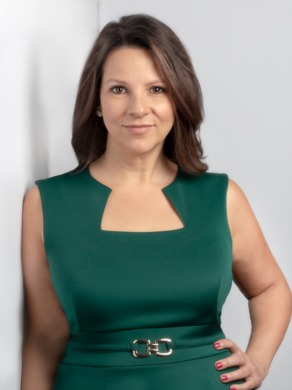 Rachelle has been in the real estate industry for over 18 years and licensed for 16 years. She has first- hand experience in several aspects of real estate including luxury residential, new builds,
REO/foreclosures, international corporate relocations, multi-family investments, off-market/wholesale properties and traditional residential real estate. 
She started her career in real estate in a supporting role with a new- build luxury high rise in Scottsdale. She quickly saw how exciting and rewarding real estate could be and was licensed right before the market crash and had to navigate her way as a new Realtor in those tough times. She worked in REOs for nearly 4 years, during the economic downturn. She co-managed a team, worked closely with bank asset managers, listed and co-listed several properties & provided transaction management. The REO team typically held anywhere from 80-100 listings at a time and closed 30+ transactions a month. She is experienced in communicating with corporations, investors and individual Buyers & Sellers. 
Rachelle then joined a real estate investment firm and gained knowledge of buying & selling apartment buildings, hotels and the workings of diversified investment funds for accredited investors. At the same time she was also offered the opportunity to be a consultant for corporate relocation transferees, and continued with that until 2020, on a contract basis. She's also been working with investors, Buyers & Sellers for the last few years, focused in multi-family and traditional & luxury home sales.  
She loves connecting with people on a very human level and helping others to achieve their goals. Her sales approach is one of relationship building, listening, educating and consulting. Her goal is always to be considered a trusted & ethical advisor. She will stop at nothing to make sure her clients are pleased with the results and that communication has been as effective as possible. She was awarded best contract negotiator in 2018 and was #5 sales agent on her previous luxury team in 2019.
In her private life, she has a beautiful little girl with Down Syndrome that helps her to grow & has shaped her world in ways she couldn't have imagined. She loves hiking, yoga, boxing, music, photography, cooking, traveling, cars, business, spiritual growth & self- improvement.